Oct 16, 2005
Uncategorized
The cabin was just absolutely wonderful. I haven't been to the mountains in like 3 years. Well, maybe not quite that long, but it has been awhile. Was very relaxing. We did random things such as shoot guns, scrapbook, ping-pong, shuffle board, pool, etc. Saturday afternoon, I could have almost gotten board, cause I was so unused to relaxing for a whole weekend like that. Didn't last long, though. The bored state, that is. Pictures say it better then words usually, so let me share.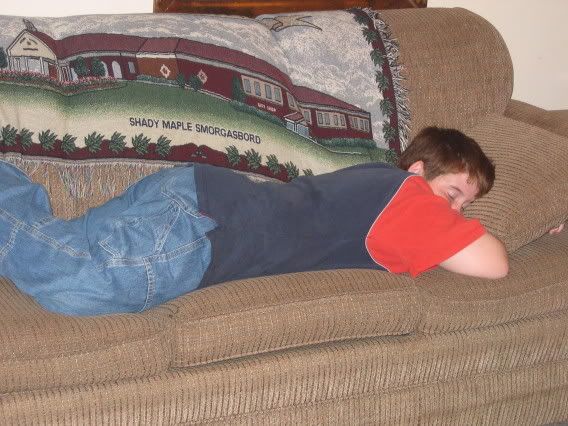 Had quite a few bofa's on sofa's this weekend, but we did get out a little bit. Actually all the men went hunting on Saturday. No success. Actually, none of them even saw deer, but mom, Yvonne, Michele, and I saw aprox. 15 around 6:30 when we were driving over the mountain. We didn't have a gun w/us though. Just a camera. Shot one w/the camera, but it was too far away.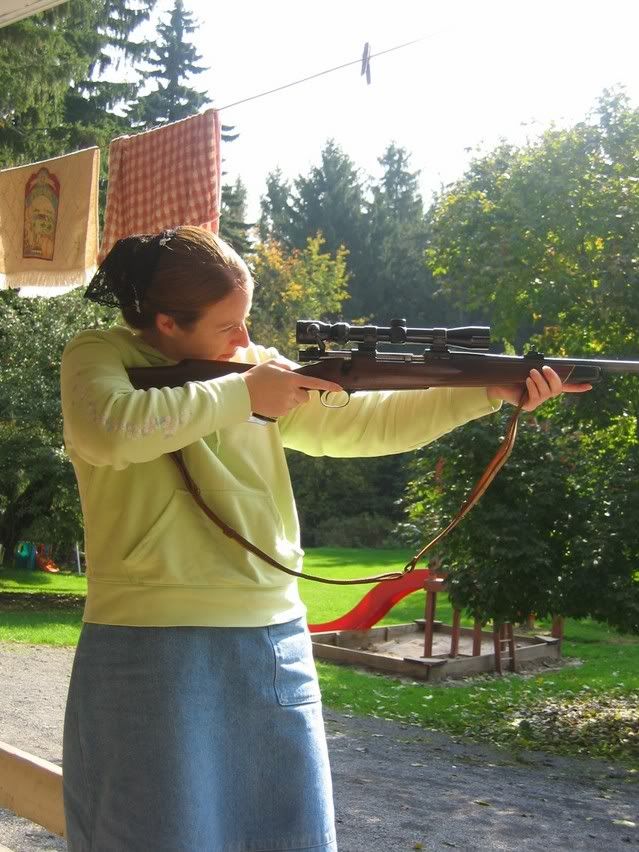 That would be me holding dad's .270 and no, I didn't shoot it. Too loud. Leon recommended stuffing toilet paper in the ears, but I was still too chicken.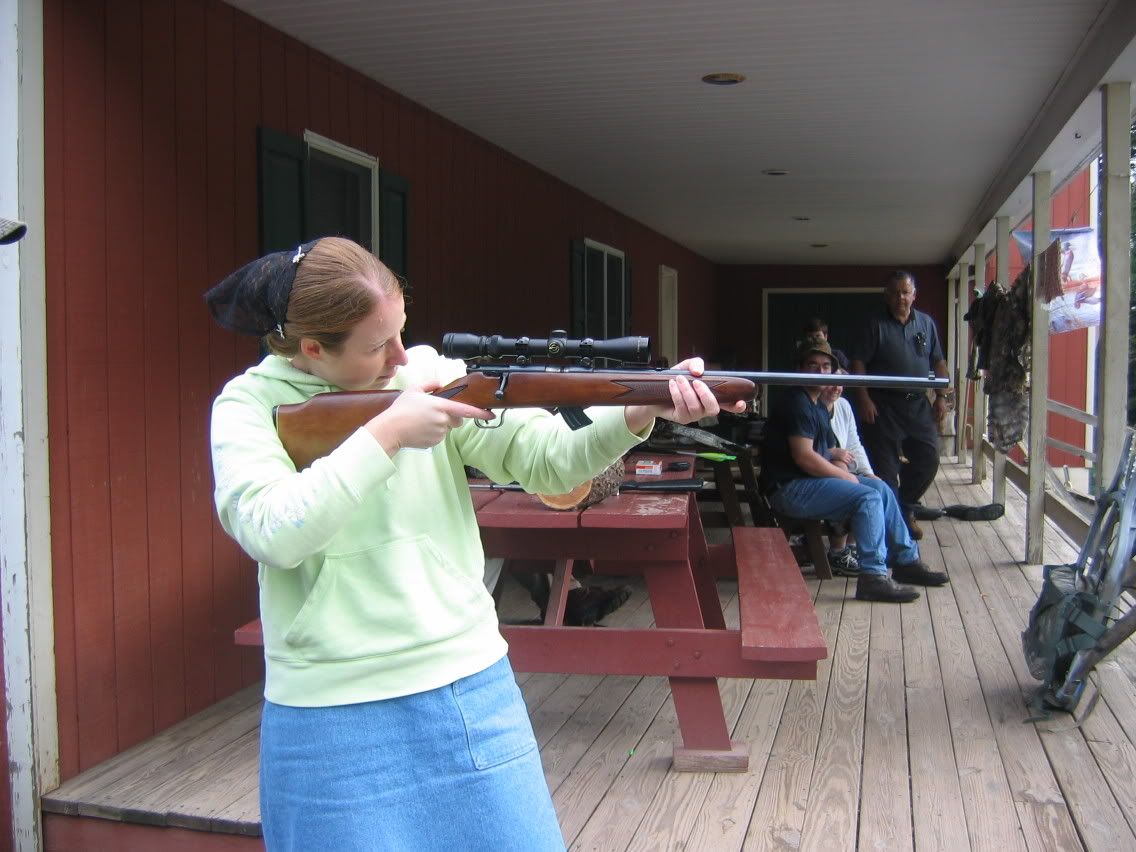 That would be me holding Curt's .22 and yes, I did shoot that. Like 3 or 4 times and hit the log (our ghetto target) which was some 45 yards out, I think.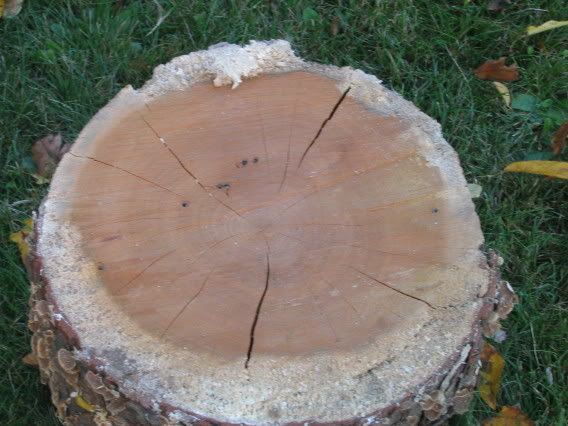 That would be my and Chad's target. The 7 little black marks mark the entry spots of the bullets. Leon split open the other target that he and dad and Curt were hitting and found their lead about halfway through. Plumb swallowed it up.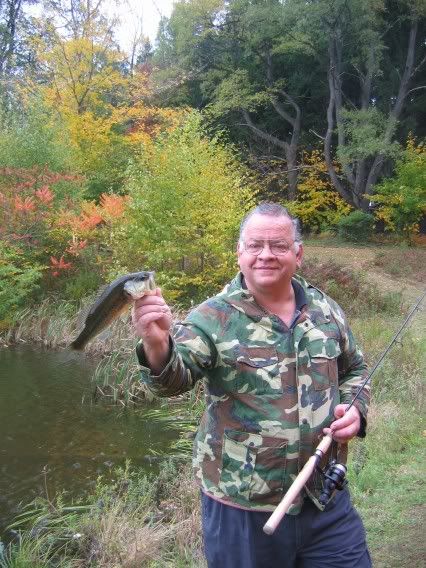 Saturday afternoon, Conrad, Chad, Marlin, Yvonne, and I hiked over to the "Hilton". The up-scale tree stand that supposedly had cell phone service. Neither Marlin or I were able to get signal, though. So much for the infamous Hilton. And Leon had no luck w/the deer, but the fish were biting.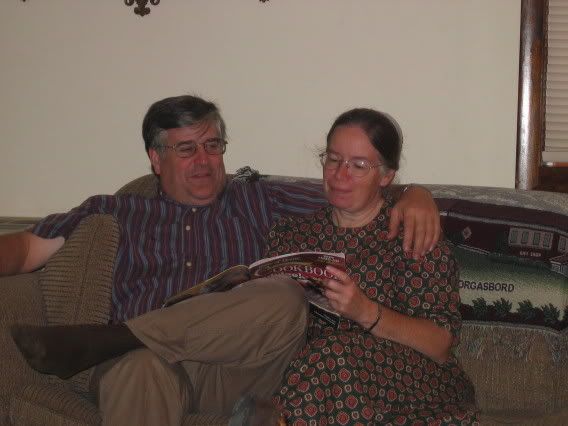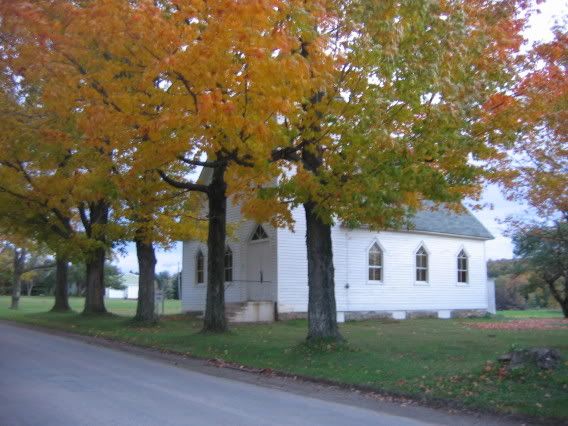 Mom and dad doing random things (ie. reading and relaxing and finding humor in simple things). And the other pic is the Ellinton church which my sister fell in love with.
Anyways it was a gorgeous, relaxing weekend and now the first part of my vacation is over. I'm determined to soak up every minute of it and not let it fly by before I'm ready. A couple random days here in Lancaster and then on to Indiana.