Nov 25, 2005
Uncategorized
Hope you all had a very wonderful thanksgiving day. Mine was very relaxing. Now back to work like crazy today. We have a group coming tomorrow to do street work etc., and I'm about the only female around this place today, so that means almost all the extra cleaning falls to me (jumping up and down w/extreme excitement).
I managed, w/the help of Duane, to figure out how to get pictures off my camera onto the computer, so I actually have some pictures to show of my wonderful thanksgiving day. It started out w/the parade in C.C. which most us single vser's went to. It was sooo cold. I had got up too late for breakfast, so I enjoyed a very warm egg sandwhich from one of the lunch wagons and then we froze ourselves as we watched the approx. 1 1/2 hr parade. It was much better then last years, cause they had the huge balloons this year. Keith was a little disappointed, though, cause he didn't get any candy. The postal crew was handing out lolipops, and I tried to get one for him, but they just past us by. Oh, and then there were the scary clowns that would get all demanding and in your face.
Oh, thats right. I did do a bit of work yesterday. I cleaned some before us girls went to the guys apartment for lunch. Hung out there being bofa's on sofa's for awhile. Props to Galen for the entertainment. Not sure if I could watch it three times, though. Then I visited Richard and Esther for a bit. And when I went to leave, Richard told me I should have done that more in the last couple years. And now I feel sad, cause they're about to move and wish I could visit them more.
Huge thanksgiving dinner. Huge group too. All us staff, plus Rose's family, plus Duane's brother Jason, plus Peg and Jamie and Jade. After stuffing ourselves to the max (me, anyways), we headed to the game room. Played a crazy game of spoons. Had to deal w/some very obnoxious people like Jeanette, Galen, and Jeff, just to name a few.
Anyways, I'll stop rambling now and share some pics.
One of the many huge balloons.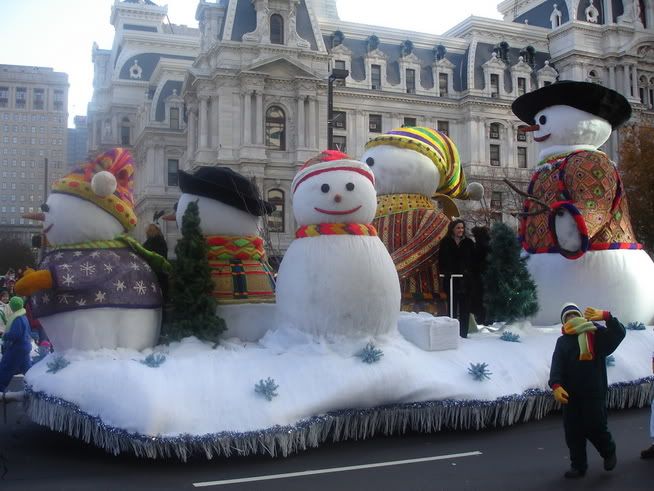 A very cool float, and some very cool people watching the parade.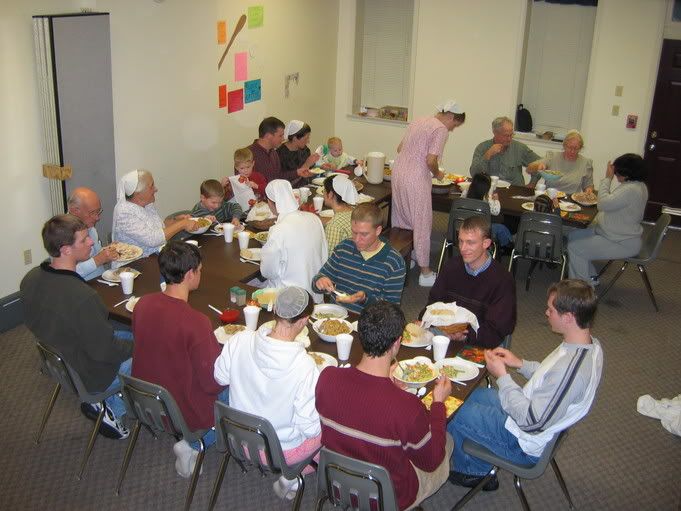 That'd be all 50 million of us enjoying the huge feast.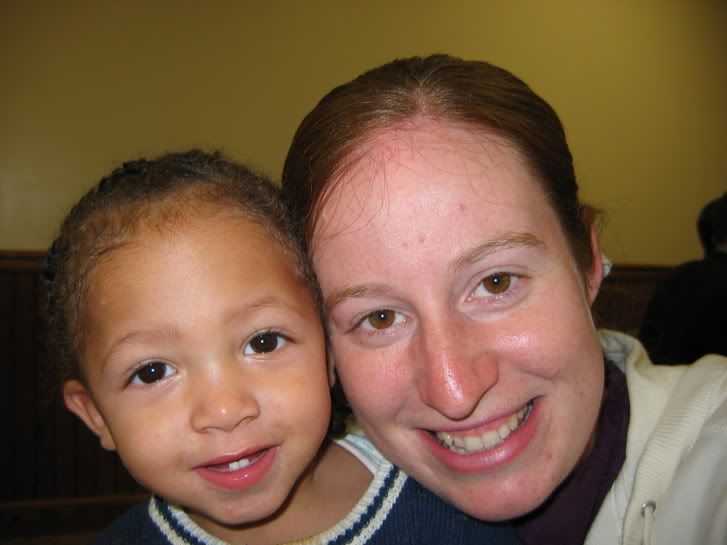 Me and a very adorable Jamie. He has braids. I'm jealous.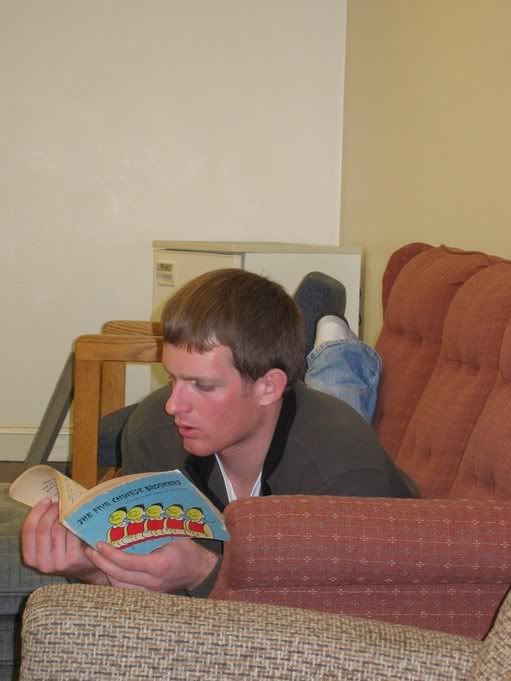 Keith reading the book of the hour – "The five chinese brothers". Read it some time. Very intersting.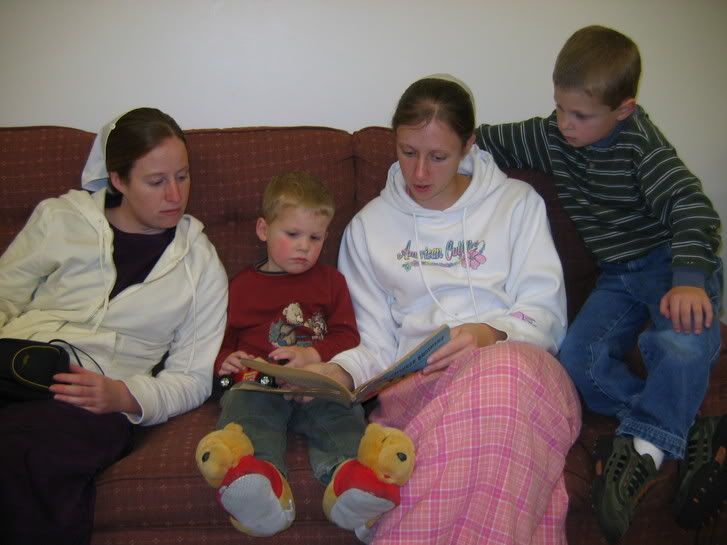 Carrie (Rose's sister) reading "the five chinese brothers" to me, Jerek, and Trevor.
Anyways, my cleaning AND my laundry AND my dishes are calling me. So I best be out. Later.