Nov 30, 2005
Uncategorized
What a different week. For some reason, I've been feeling very un-busy this week, so I've been volunteering for just about every odd random job that comes up. Monday I helped Michelle defrost and rearrange freezers. Then I got inspired to move the one book-case from the old church to the social room almost all by myself. Keith helped me by moving the actual book case and once he had it sitting just perfectly on it's little balanceing pieces, I filled the shelves again.
Tuesday, I did nothing, absolutely nothing that involved physical labor. Left around 8:00 to take Brandon to Harrisburg (he was headed back to Bald Eagle camp). Made good time on the road, but a few stops caused the trip to be rather long and we didn't get back till 1:30. Brandon, Wanda, and I all slept part the way out. Not very good company for Galen the driver, but he maybe preffered the silence, to mindless chatter. So then when I got back a crawled into a chair in the apartment and would have fallen asleep were it not for Rose banging around in the apartment and the fact that my feet were falling asleep from the odd angle they hung over the chair. Then after dinner I did fall asleep and would have slept right through Bible Study if Rose wouldn't have once again banged around the apartment. Not sure why doing nothing just makes you tireder.
Then today, I babysat Bradley while the rest of his family went to the zoo. But since he slept most the morning, I cleaned the game room and worked on the schedules for the first four months of 2006.
After lunch we bid farewell to Richard and Esther. It seemed weird saying good-bye, cause they're gonna be back tomorrow evening and I'll see them Friday, and they might be back again saturday evening. But they officially moved out today. And Michelle and Keith both pointed out to me that I am now senior staff. Richard and Esther had moved in a few weeks before me. It doesn't really freak me out, though, cause Shannons are still around and Dan's are, too. And Keith and Rose moved in just a couple months after me, so it feels like they've always lived here, too. Esthers counting on coming and getting snowed in sometime this winter so we have a good excuse to sit around doing a puzzle instead of working. So pray for a very huge predicted snow storm.
This evening, we are having staff activity which I'm very in the mood for. We're gonna try to make taffy. We'll see how it turns out.
Anywaays, enough of ramblings. Want to post a few pictures of some of my favorite, people, yet.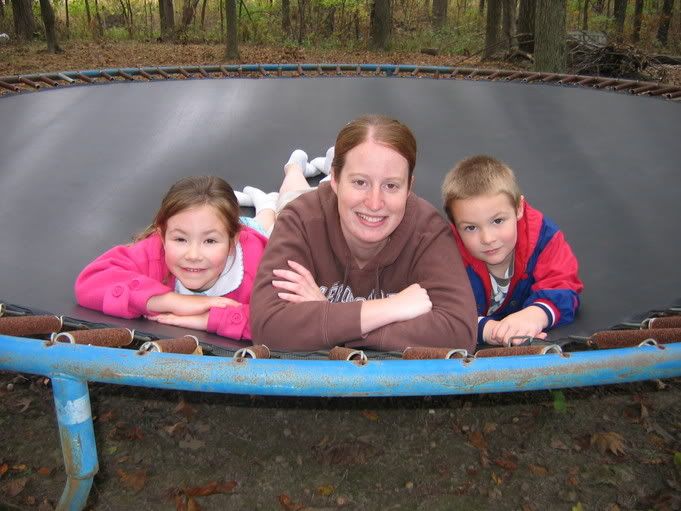 My favorite outside activity w/the children.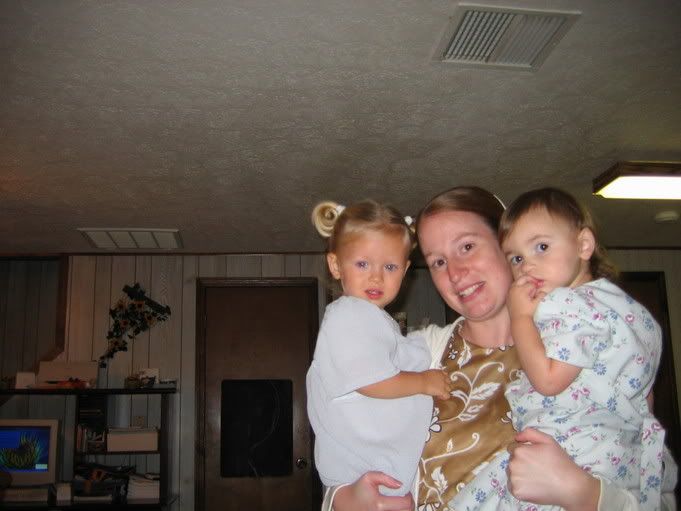 My nephew Dawson took this un-centered picture. For a 5 year old, I thought it was pretty good. Might end up loving photography like his aunt M. The girls, by the way, were getting grumpy. It was close to bed-time and they both wanted snacks and they both wanted to be held, and I think they both actually just wanted their mommies.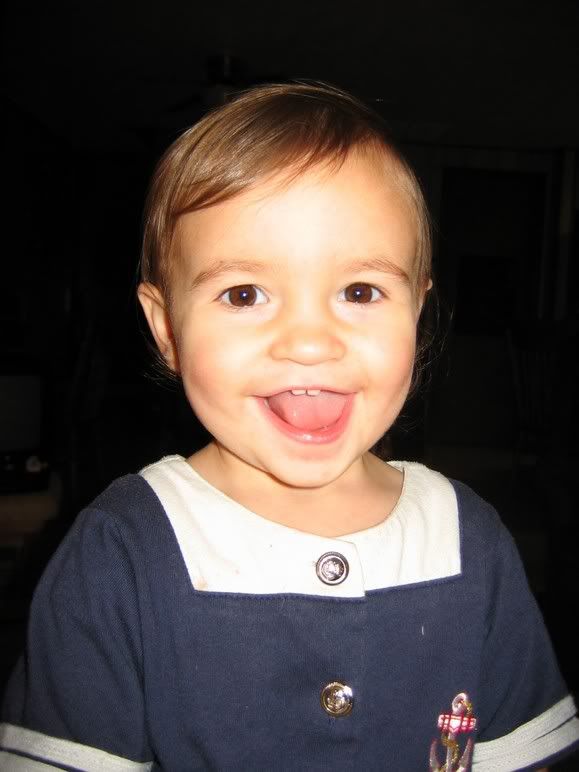 My absolute favorite picture of Chiara from my week out there. Because she's actually smiling and looking at the camera instead of running away.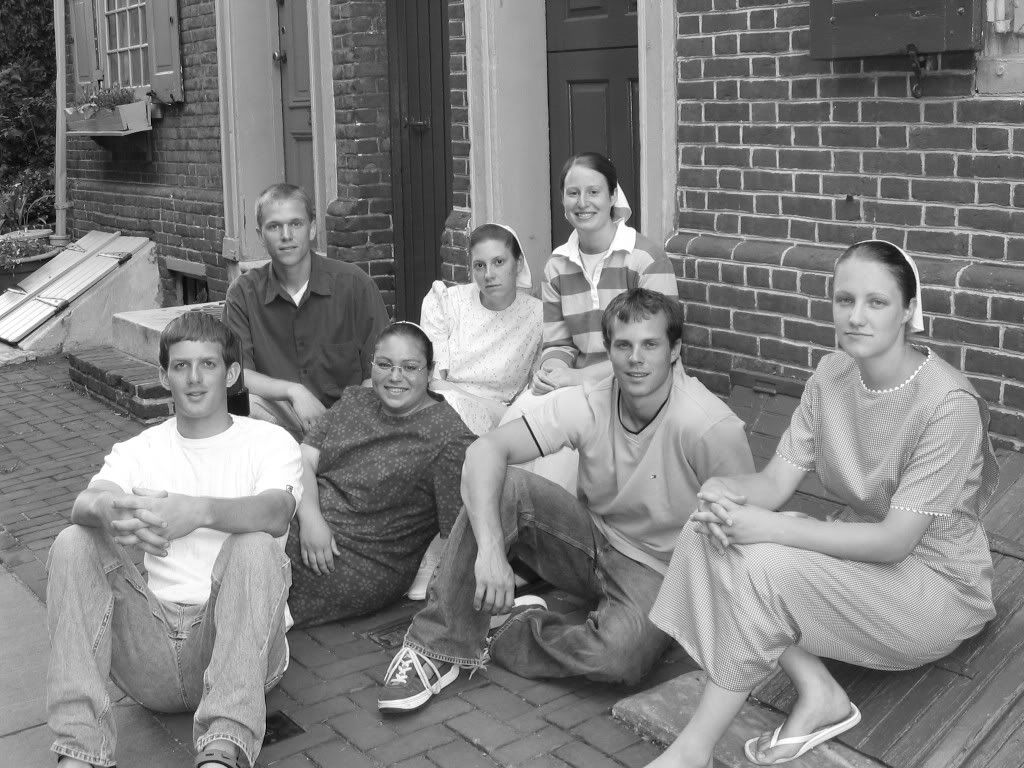 l to r: Keith, Duane, Kristine, Jeanette, me, Galen, Rose. In keeping w/my last post, I'd have to say that right now, Keith is my least favorite of the group.
Dear friends, Shannon, Norma, and Kia. Oh, Michelle's even on the far right there, to make my list of favorite people.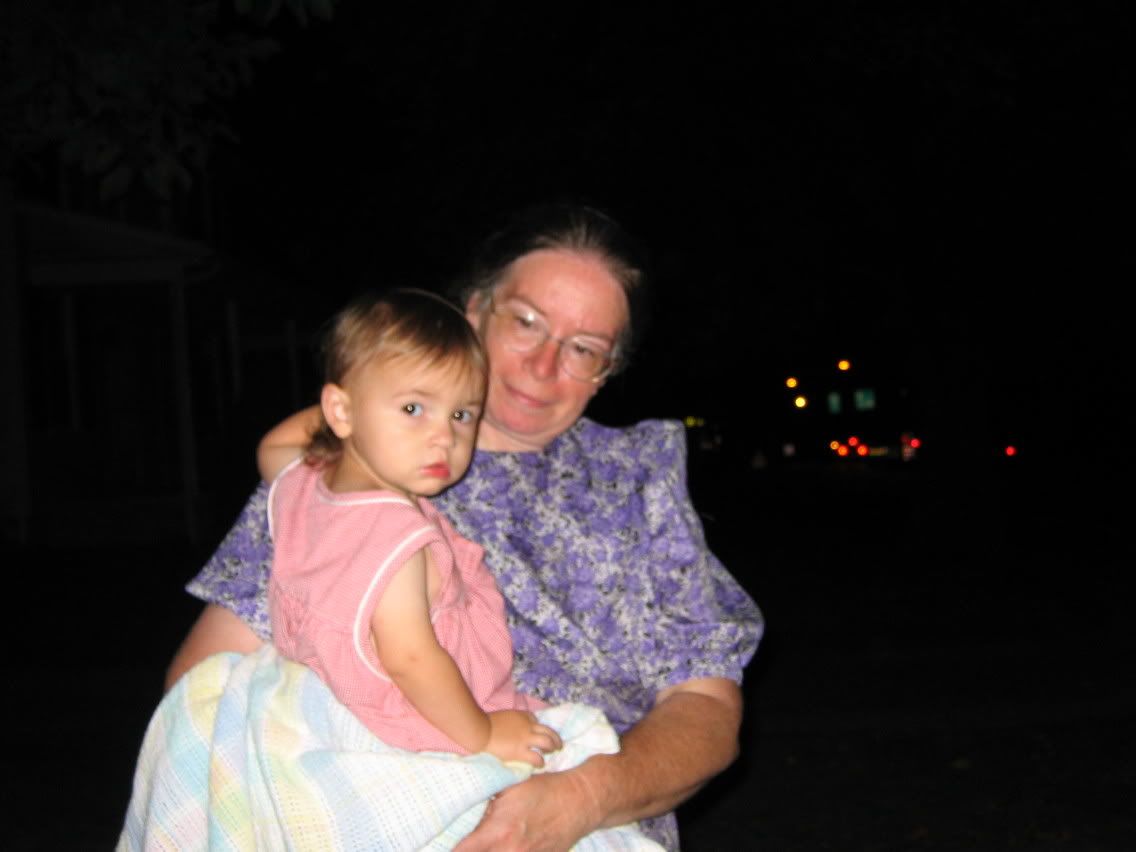 My dear mom and adorable neice.
Marie, Monica, and Jolynn – my blue crew
Alicia dear (and the lion).
My deepest apologies to those of you who thought you should make my favorite list and didn't. It just means that I didn't have a good picture of you in my photobucket. Michele, I had one of you from the cabin when you where being a bofa, but I was pretty sure that you wouldn't feel like a favorite person if I put that one on. Julana, had one of you and Jason from Marie's wedding, but ditto about the not feeling like a favorite had I posted it.
Anywaaaays, must be out. Later.