Dec 26, 2005
Uncategorized
My Christmas Break is over. Such good times w/the family and friends.
The Newswanger Clan.
My family decided that we're not doing gifts this year. So Friday night my parents went out and bought gifts for us all.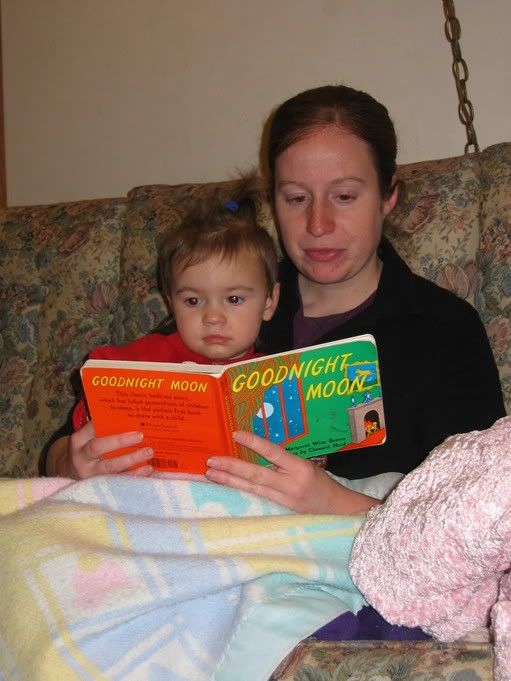 Mine and Chiara's favorite book. I read it to her every day except for yesterday, cause she was already asleep in Grandma's lap when I got home from Jolynn's. So I read it to Grandma and the other occupants of the room.
I'm having major longings for Europe. Brought the train back tonight and used my Europe suitcase. Memories, memories. The pull handle still doesn't come back up if you push it down the whole way. But lucky for me, I remembered, so I didn't have to empty half the contents of my suitcase when I got off the train. Marie, we're going back next year, remember? I wish. Later.
Oh, and PS. I don't do tags. At least not today and maybe not ever. Or maybe someday I'll be in the mood. Sorry Becky and Jolynn. Hope you get over it.