Dec 5, 2005
Uncategorized
Taffy anyone?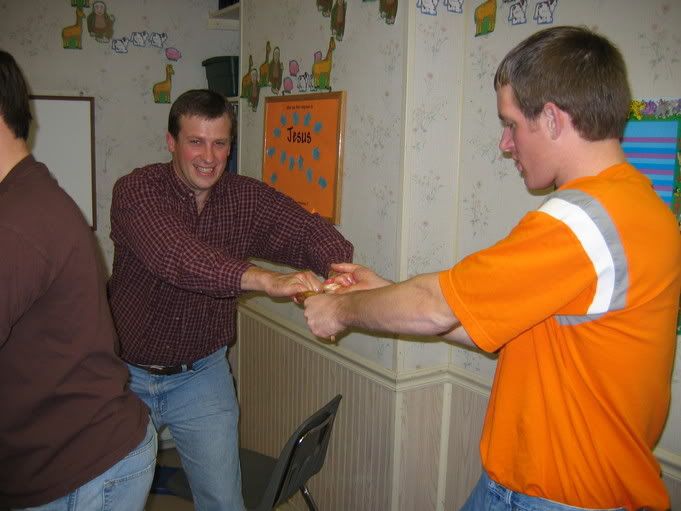 Shannon, the snake charmer? Oh no, that's the glass taffy. Pulling it was quite difficult as evidenced by Rose and Phil's expressions.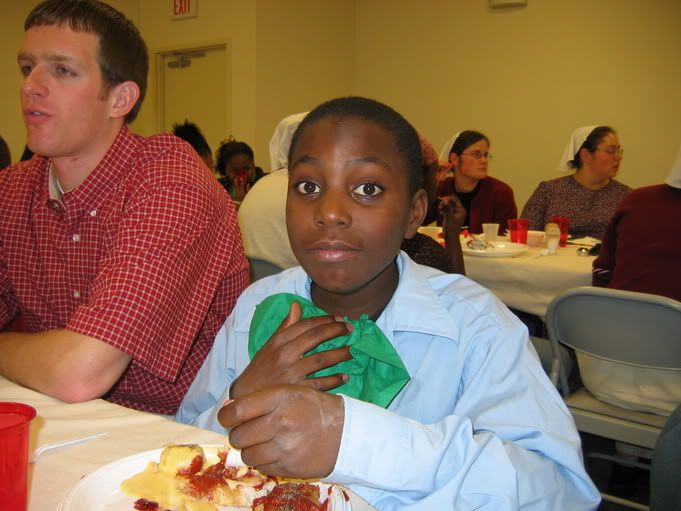 We had this crazy awesome Christmas banquet w/some crazy awesome youth.
Adorable little Bradley playing w/the pool balls.
A crazy attempt at getting staff pictures taken.