Dec 20, 2005
Uncategorized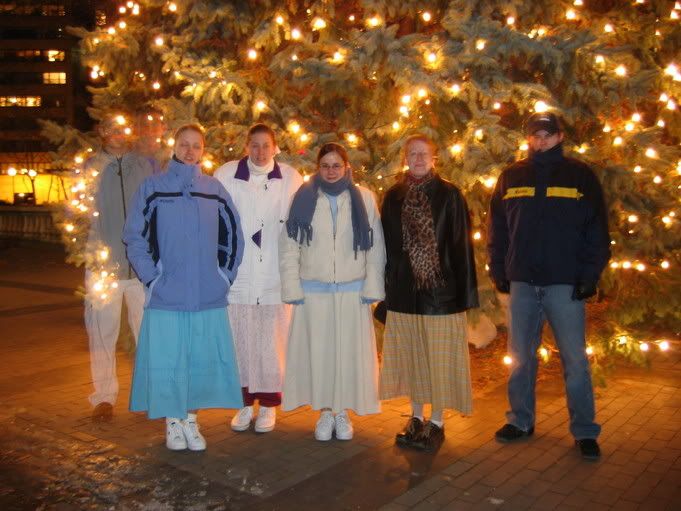 This picture just cracks me up. Check-out the headless man standing behind Rose.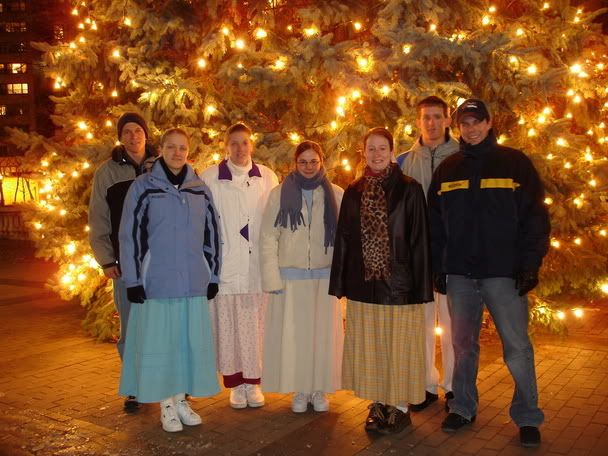 Much better. Everyone's heads are in place. Monday night we went to Rittenhouse Square and other random places in the city to enjoy Christmas lights.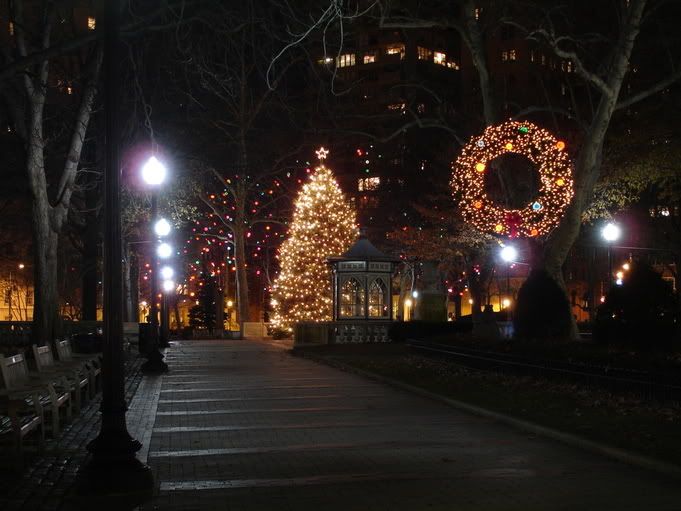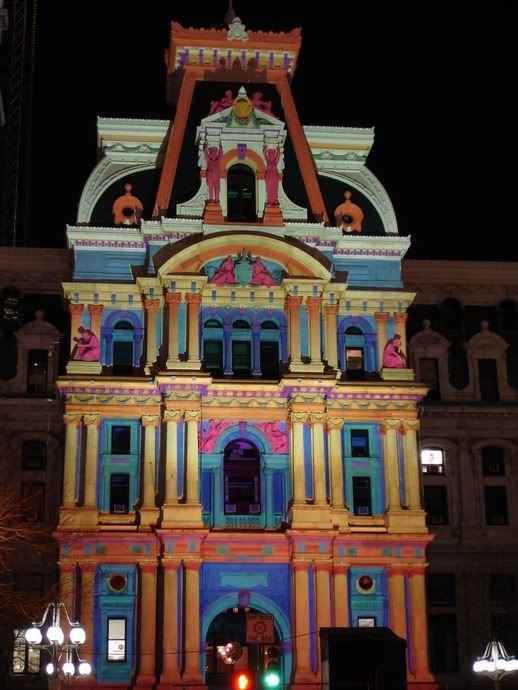 City Hall. Some brilliant person, added color to City Hall w/projectors. Pretty incredible I think. If Denise knew who it was, I'm sure she would salute his brilliance.
Random today moments:
-Bought something I regreted as soon as I got to the check-out.
-Didn't buy something I wished I would have.
-Read "Good-night Moon" twice cause I had to give it back to Ms. Marty. (warm fuzzies of Indiana and Chiara)
-Contemplated hurling poinsettia's at people.
-Found an insurance bill that I had forgotten. Due date 12-21-05. Thank goodness for debit cards and money in the bank.
-organized my life (so previous doesn't happen again).
-talked to my sister and got excited about the weekend.
-Good-night.