Jun 27, 2006
Uncategorized
Back from tour. It was good, I think. Very challenging. Learned so much about relationships. These kids teach me alot.
The girls I was responsible for.
Chillin' at Bald Eagle. Got to see Gladys. Happy, happy!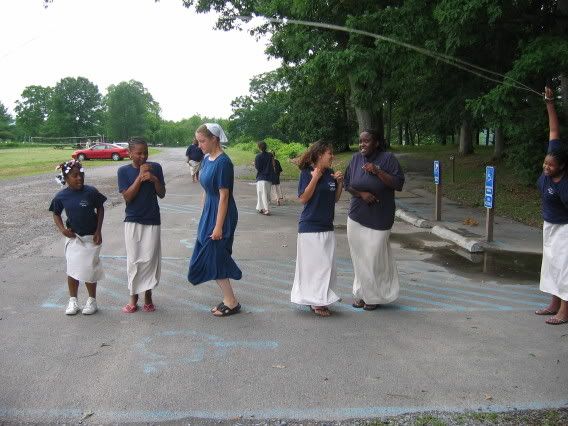 Burning some energy. "All in together, this is the kind of weather. . ."
"Bind us together"
We were having some stressful moments at the park Saturday afternoon, attitudes and the such like, when I suddenly got inspired to teach the girls our "banana" chant from the BOB trip. I grabbed my good friend Rose and we rounded up a few kids. They loved it. I heard it many times later in the weekend. We then sang "Bind us together" and before we knew it, it was time to leave.
(Michele, you and Carmen need to learn the banana chant).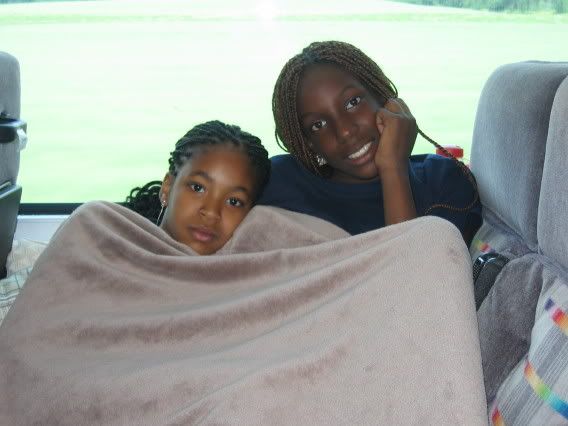 Life on the bus.
Now I'm ready for about two weeks of normal life, before summer Bible school happens.